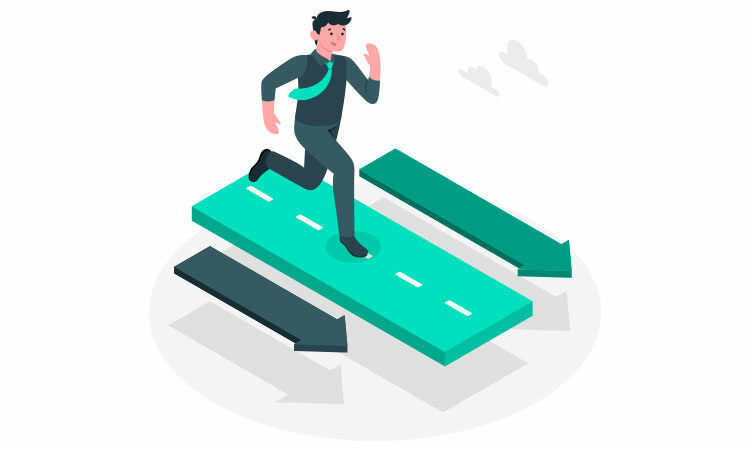 When it comes to startups, most people think about growth and profit, and somehow they are right. Generally, startups refer to new businesses that intend to grow faster and bigger. Entrepreneurs are always looking to execute their pure ideas and as a result, the number of startups is growing every day.
But how many of these startups can make their way to success? How many of them remain in a highly competitive market? Why do some startups succeed and some fail?
Although answering all aspects of these questions is not easy, one of the most important reasons for the failure of startups is the lack of discipline and alignment in doing tasks. This is where OKR can help businesses.
As we mentioned in our previous posts, OKR is a useful goal setting and tracking method invented by John Doerr that helps businesses grow faster. You can use OKR to grow your business. But the question is why your startup needs OKR?
Here are 3 main reasons why your startup should use OKR:
1- Know what is exactly happening in your team
Lack of transparency can cause multiple issues that engage your mind and take a lot of your time to solve. Having transparency within a startup is always challenging and gets even more intricate as teams grow.
By using OKRs, everyone in the team has clear objectives and key results and also can see what is going on with other team members' objectives and key results and how they are progressing toward main company-wide OKRs. You can use OKR in your startup to make all team goals and tasks visible, transparent, and easy to track.
2- Alignment and collaboration within your startup
OKR helps you coordinate and align all team members in your Startup. It increases overall productivity, efficiency, and also reduces conflicts. OKR ensures that all teams and individuals are aligned toward startup core business strategies.
Senior managers set overarching goals, then all teams and individuals set their OKRs based on company-wide goals and core strategies, and in this way, alignment is created between all layers of the business. Thus, you will be able to connect all your team members and keep them in line.
3- Track and measure your progress
In addition to focusing on setting objectives and key results, OKR always emphasizes goal tracking. OKR allows you to track the progress of teams and individuals towards achieving their goals.
Unlike traditional methods, OKRs are regularly reviewed by team members, and each person's progress toward their goals is visible, so if deviations occur in achieving goals, they will be addressed very quickly.
Conclusion
By implementing OKRs in your early-stage startups, you can create a strong and focused culture of setting and tracking ambitious goals and bring discipline and alignment to your business.
Now is the time to decide. The sooner you implement OKR in your startup, the better you can adapt to it, and the more you will reap the benefits.